<< Back to main
Native Tomatoes
Posted 8/22/2018 1:16pm by Lisa.
Gilbert Farm LLC
Hello Loyal Gilbert Farm Patrons,


Nothing says summer like a nice and ripe, juicy tomato! Come by Gilbert Farm and pick up some native tomatoes today! These tomatoes are great for salads, to add to your BLTs, for fresh sauce, or to make Bruschetta. Bruschetta is a quick and easy party favorite to bring to any of your end of summer gatherings.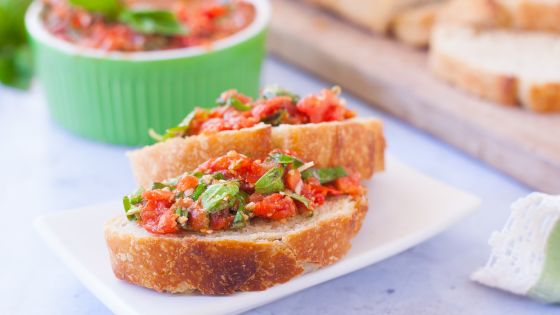 Our roadside stand also has native fruits and veggies! Freshly picked Butter & Sugar, Yellow and Silver queen corn is available daily. Besides tomatoes, we also have fresh squash, beans, eggplant, peppers, honey, pears, peaches, nectarines, blueberries, and plums!
**All planters are also 50% off for those of you still in need of some instant color for the rest of the season!**
Hope to see you soon at Gilbert Farm!
Flowers l Vegetables l Pumpkins l Christmas Trees
Visit Gilbertfarmct.com for gardening ideas
and great recipes!
STAY CONNECTED